Dream Vacation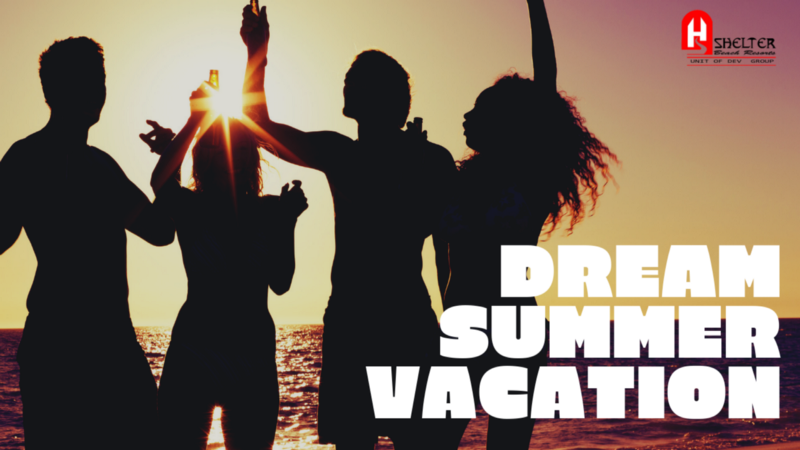 Summer Vacation is about to conclude. Still contemplating about where to leave for a voyage? Making a Goa trip is still remaining an ongoing plan for common South Indian youth. YouTube video firms and Web Series productions have made lump sum gross on showing amusing tales about the Goa plan. It may be Goa or Pondicherry; you should plan to start at the moment when the idea strikes your mind. It's similar to the belief among South Indians that we can't get a darshan at Tirupati until Lord Venkateshwara invites us. Just for fun.
If you plan for a Goa trip, you may be awe-struck by the fact that such a small area of land could have so many tourist enticements to offer. The tourist destinations flout the extent of Goa making the place a heaven for tourists from all parts of the world. With over 50 beaches, each beautiful in its own way, you are sure to have your cameras diligent as you rest. However, Goa extends beyond its beaches in giving other interesting tourist spots. The land with a rich past has many architectural surprises apart from the natural sciences.
But if you plan for a short trip, then Pondicherry is the excellent choice. Pondicherry is often called as "Mini-Goa" or "South Indian Goa" for its typical reasons like liquor and beaches. A long breezy drive in ECR on a top-opened car or in a Royal Enfield bike is most of the people's choice for a weekend trip. The ECR (East Coast Road) or State Highway 49 is built along the coast of the Bay of Bengal, which starts at Tamil Nadu's capital city Chennai.
Pondicherry is so much longer than just a delightful city by the sea. Trickled in culture and heritage, every building, every corner reveals a story. Walk around the French quarter of the town, soak in the views and listen to incredible anecdotes that bring this place to life. Pondicherry's colonial past gets alive as you step through its charming boulevards and sleepy streets. Behind every exquisite façade, you'll discover incredible stories. You can explore the architecture and the paradoxes, the incongruities, and the culture.
Well, get rest in-between your Pondicherry trip, visit Shelter Beach Resort near ECR.