Conferences Events in SBR
Blog

Conferences Events in SBR
Conferences Events in SBR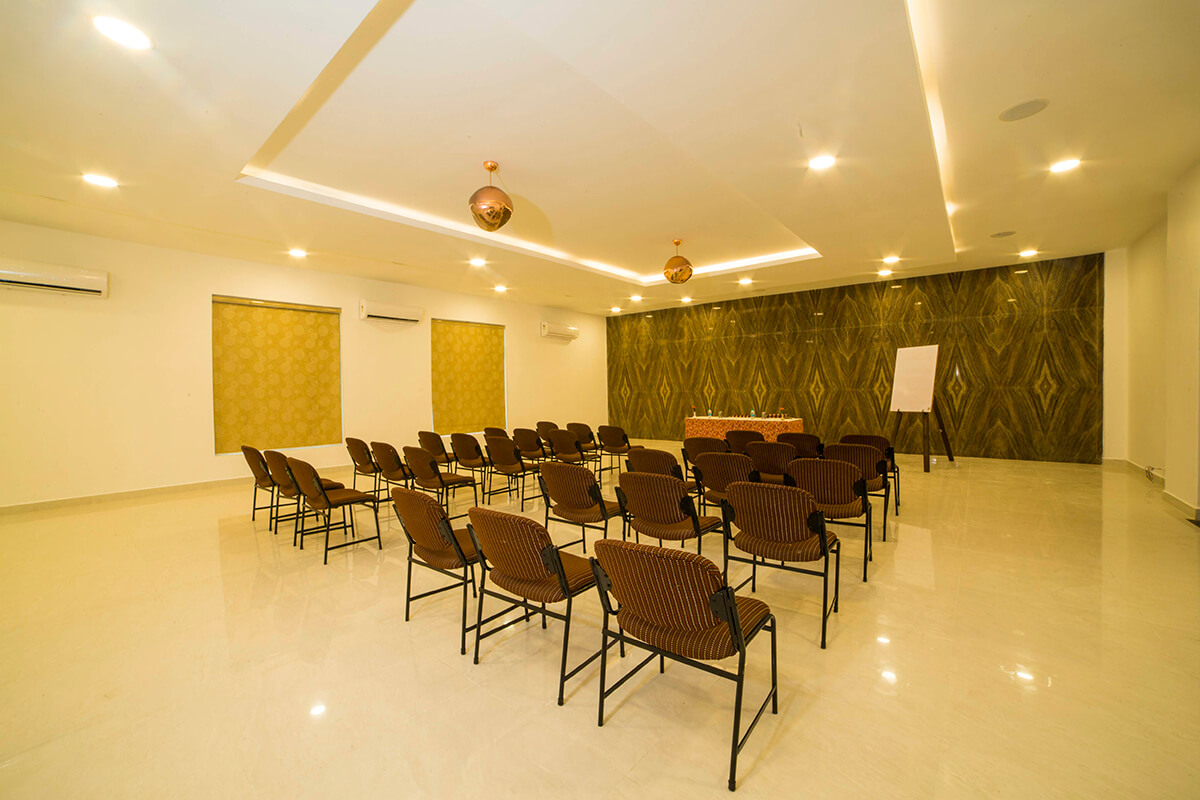 Reasons Why Conferences and Events in SBR is The Best Option
A business event, conference or meetings' venue tells a lot about your company than you think about it. After all, it sets the impression on your business associates, bonds your team together, and creates a path to succeed further in the career. Therefore, it is very important to choose the right place that is good for office meetings but not too formal to restrain your colleagues.
What qualities to look for while choosing the venue?
Some of the most important aspects to look after while choosing the venue are:
Accessible Location
You must choose a location that is accessible amidst the city. This resort in ECR Chennai has good access to connectivity that makes it easy for all the business associates to easily reach the resort. Without proper connectivity, it might get a tad difficult for employees to reach the venue at a given time.
Parking Facility
These days, people prefer commuting via their vehicles. Therefore, making sure that a proper parking facility is available for all the attendants is important. After all, it will be a shame if your business associate has to park the car a mile away from the venue and walk the way through.
Proper Conference Rooms
The most important aspect of any business event is the perfect ambiance and setting for conferences and meetings. This conference hall in Mahabalipuram has 3 conference halls suitable for 20-200 people as per the scale of the event. Moreover, the meeting rooms have apple natural sunlight for fresh effect, up-to-date technology for carrying out events properly, and power back-up for any emergency.
Inclusions in Package
The last but not the least thing to pay attention to is the inclusions in your package. SBR has a broad range of inclusive while opting for the package like welcome drinks, evening teas, breakfast, lunch, dinner, conference stationaries, and many more. You must check these small details as these minor things make the difference in the overall experience.
Why not make your conference a weekend affair?
"Coming together is a beginning, staying together is progress, and working together is a success." – Henry Ford
A team is not only a few people working together but also a family where you share and care for each other. And to develop this boding, you must spend some time together. Therefore, while you schedule the conference meet-up, spare some time and enjoy the weakened to the fullest. SBR offers you access to a private beach, swimming pool, and outdoor and indoor games. Get competitive, enjoy the sportsman spirit, and finally dive into the swimming pool to appreciate the friendship in the team and enjoy time together. You can also set to an evening stroll on the beach, and enjoy the sea waves with only your team around.
Conferences and events play an important role, so allow us to host a perfect business event for you and roar to heights of success taking us along. Contact us to know more about the conference packages and inclusions especially customized as per your needs.