Only parents know how to plan for a vacation with children
Blog

Only parents know how to plan for a vacation with children
Only parents know how to plan for a vacation with children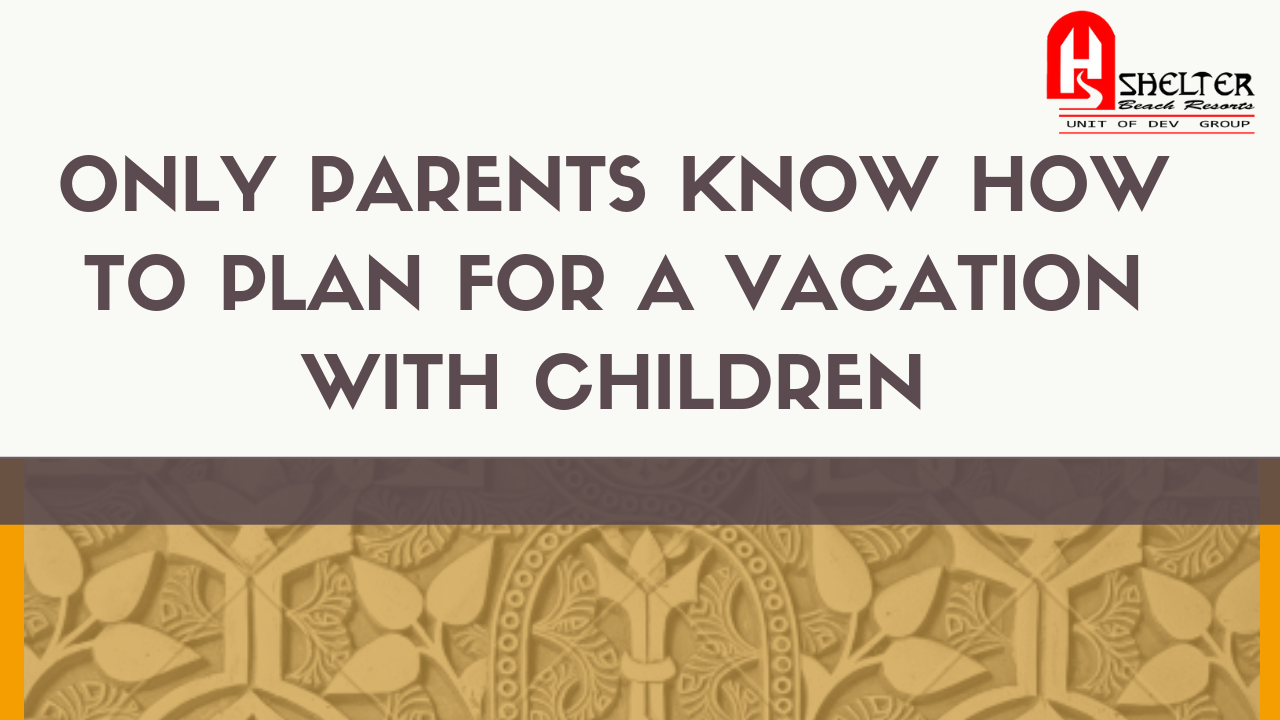 It may be backpacking or planning according to school holidays, the task of planning for a vacation will really make you gasp. At this moment, the concern we have is that we shouldn't take our kids to undesirable or unhappy boring places. Fortunately now resorts preferred by the families are numerous in India. That is why you can spend a delightful time with your children there. Smiling Children will make the vacation happy.
To take your kids next time, read about the resorts which are often loved by children in India.
1. The Westin Sohna Resort and Spa:
Being established in the center of farmlands in Hariyana, The Westin Sohna resort and spa is suitable for Delhi residents to get along with their children. Even though it is distant from the city limit, The Westin Sohna resort and spa will present you a feeling like "Arrived very soon". You would've reached before you realize that.
Open spaces, exquisite zoo road, diverse lawns for playing, tennis court, cricket ground, cycle lane, etc. will be unquestionably savored by the children. Most importantly, Children will admire Horse-Ride and hopping with rabbits. This place is suitable for people who reside in Delhi.
2. Taj Exotica, Goa:
As located in the Seashore, this place is appropriate for a Goa resort. But people coming as a family get excited only through the exclusively designed games and conveniences in Taj Exotica positioned in the Penovlin part of Goa.
Amenities are accessible including babysitting, exclusive kids play area, tremendous children's swimming pool and morning time buffet foods suitable for kids.
Families will get exceptional experience in this tranquil spot through cricket game and water sports in the hushed and clean seashore.
3. Shelter Beach Resort, Chennai:
Typically situated in the fabulous East Coast Road (ECR) Mahabalipuram in Chennai, Shelter Beach Resort embraces you with a refreshing breeze.
Children will make wonderful playtime on well-maintained lawns, Coconut Grove and also on mango grove. Delightful Dishes like Aranmanai kozhi, mutton chukka, etc. prepared in the Samudra Restaurant will surely surprise the kids.
All Terrain Vehicle ride near Shelter Beach Resort remains an extraordinary choice for the kids who expect for a thrill.
The volleyball game played under the net tied between two coconut trees and the cricket played in seashore sand are the greatest memorable things that children can obtain.
Make every vacation memorable for your Children. Book a Room @ Shelter Beach Resort in ECR. Visit: www.shelterbeachresort.com for more offers.