Beach Wedding in SBR
Blog

Beach Wedding in SBR
Beach Wedding in SBR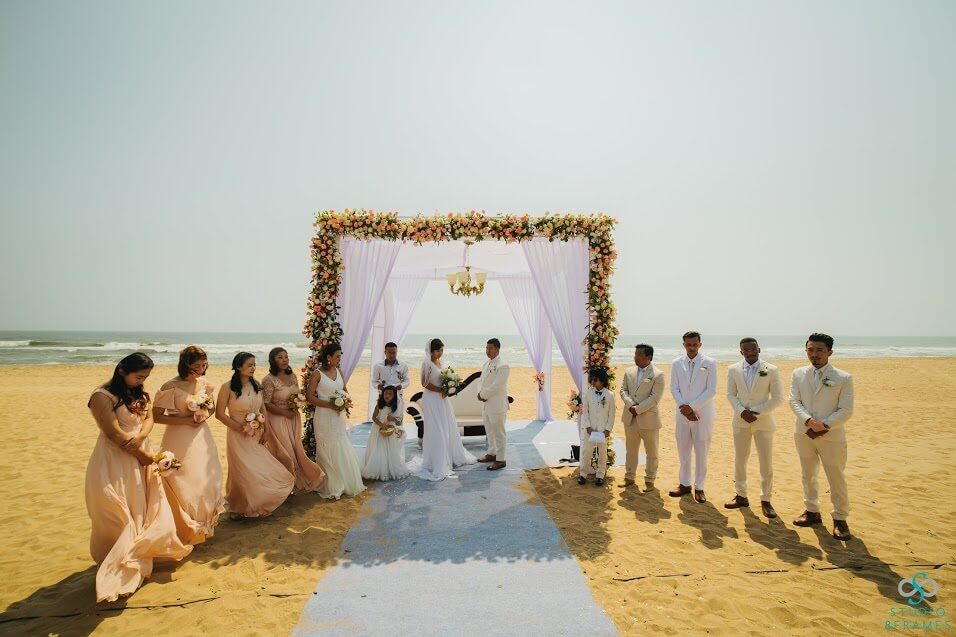 Why Choose A Private Resort for Your Beach Wedding?
Destination weddings are on a soar, and why not with all amazing locations and memories. After all, a wedding is a one-time thing in everyone's life. But amongst all the destinations, a beach wedding is quite popular – thanks to the picturesque venue and lovely atmosphere. So, let's talk about why you should choose a private resort for your weddings rather than a normal beach wedding.
Do you crave for fresh ideas or old memories?
A wedding is a special day in your life and you definitely want to make it special in every way. You would always want to put a personalized touch on the theme to make it special and unique for you. So, here is the first choice you would have to make – 'Go for a fresh idea and make it a memory' or 'Recreate your old memory to make it a special day'.
When you choose a private resort for a beach wedding in Chennai, you get the freedom of choosing whatever styled and themed your wedding can be. There are no restrictions and a lot of options to explore as you get access to a private beach altogether.
Do you want an intimate affair?
The best thing about a private resort and beach wedding is the warmth and coziness of the space. When you book, you get access to the entire resort including rooms, conference halls, lawns, and access to the beach. This makes it an intimate affair with only your loved ones around you. This is an exclusive offer to spend more time with your guests and relax a bit more. Opting out of the traditional wedding definitely will bring you more near to your loved ones and create some lovely memories with your partner.
Live a journey and not just an event
Indian weddings aren't something that wraps up just in a few hours. You invest your feelings, time, and love into all the rituals that go on for a day or two. When you choose a private resort for your special day, you can go on on this journey with your loved ones and find the comfort and warmth of their love.
"The journey is always towards the other soul." -D. H. Lawrence
So, make this time worthwhile, and find your way to your partner's heart. Rather than spending your marriage day as an event and entertaining everyone beside you, it is always a better option to spend some time with your partner and family.
Why choose beach wedding in SBR?
Shelter Beach Resort (SBR) is a cozy place with access to a private beach for all your affairs. Our package includes 40 rooms, 3 lawns, 3 halls, swimming pool, kids' area, restaurant, and access to the private beach. All these amenities help you in scheduling all your rituals in different places with a change in the environment and feel. It is important that you also look for all other facilities offered by the beach resorts in ECR while booking the venue for your wedding. Lastly, it is your D-Day, so enjoy to the fullest with your loved ones and family members by creating a small but lovely affair to remember for the whole life.